CHEF JUDY, INSTRUCTOR
Kids everywhere are sure to LOVE this special Sushi made from some of their favorite cereals and candies!  Hands on class, each student will prepare their own tray of goodies to take home and share with their family and friends.  This  class is limited to 10 students.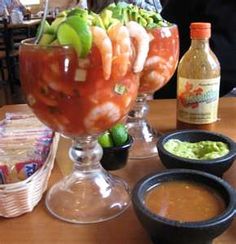 FIESTA STEAK DINNER COOKING CLASS
SUNDAY, OCTOBER 1                 4:30-6:30
$40.00      MINIMUM AGE 15
ROLANDO ALANIZ, CHEF
If you frequent Bellville, then you know Rolando!  He is the jovial owner of Galileo's Mexican Grill and we are absolutely delighted to finally get him to teach a class at Martin Farms.  There are two things everyone LOVES to eat at Galileo's.  The Spicy Shrimp Cocktail is considered to be an appetizer; although most everyone I know consumes it as their meal!  Galileo's also makes a fabulous ribeye.  Today, Rolando will demonstrate the following menu:
Chicken Diablo
Spicy Shrimp Cocktail
Ribeye
White Mexican Rice 
Martin Farms will make sure we have some wonderful Mexican libations to go along with dinner!
BASIC PISTOL SAFETY CLASS
FRIDAY, OCTOBER 6       8:00-11:00
MINIMUM AGE 21
$70.00 (includes gun rental and ammo)
KENNETH MARTIN, INSTRUCTOR
This class is a wonderful review of basic pistol safety rules to assist in the preparation of taking the Texas License to Carry class.  Students enjoy the casual setting and appreciate having the experience of learning the basics from how to load to firing.  The curriculum includes classroom instruction in the rules of firearm safety, safe gun handling, fundamentals of shooting and a live fire practical session.  The live fire will include the ability to fire a variety of handguns.  This class is limited to four students.
LICENSE TO CARRY (CHL)
SATURDAY, OCTOBER 7        8:00-3:00
MINIMUM AGE 21
$100 Prepaid Reservation
KENNETH MARTIN, INSTRUCTOR
Cost of course is $125.00 at the door provided seating is available or $100.00 prepaid.  This Course includes all classroom instruction and testing required to apply for a License to Carry in the State of Texas.  Firing proficiency testing is also provided as required by the State of Texas. Continental Breakfast and Lunch will be served. This class is limited to fifteen students.
LADIES SECOND AMENDMENT SHOOTING SOCIETY
               SHOOTING GAMES & WINE DOWN
           SUNDAY, OCTOBER 8                 3:00-????
             $20.00 RANGE FEE PER PARTICIPANT
             KENNETH MARTIN, RANGE OFFICER
Come one and all!  No limit, but we will shoot five at a time.  Kenn has prepared several fun activities so we can practice shooting skills.  Afterwards relax with a glass of wine and light snacks in Santa's Conference Center.  Reservations are required so we can properly prepare!